1. Type responsibility for safety with the Civil Aviation Authority for the Gipsy engine range.
2. Stored in house for your possible future need and offered for sale are copies of the master overhaul manuals, technical news sheets and parts catalogues for the Gipsy range of engines. We also own all the original manufacturing drawings, repair schemes, modifications and numerous other relavant information passed down generically from DeHavilland via Bristol Sidelley, Rolls Royce, Hants and Sussex Aviation to Deltair Aerospace Limited.
3. A comprehensive stock holding of Gipsy spare parts both new and overhauled condition.
4. Accessories and components overhauled and tested in house including magnetos, starters, generators, fuel pumps, carburettors and induction units.
5. Full engine overhaul and test capability for the Gipsy range of engines. All rework carried out within the Deltair Airmotive premises include cylinder head inlet and exhaust seat renewal, the original H+S Aviation introduced oil scraper ring modification, taper crankshaft modification etc.
6. Advice and guidance offered to all customers with regard technical matters.
7. Close relationship held with the Chipmunk club and the Ministry of Defence and regular attended meetings with the Civil Aviation Authority regarding safety matters.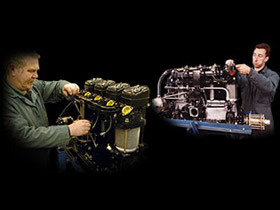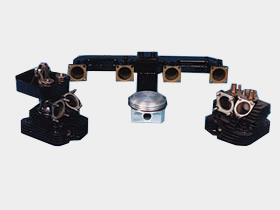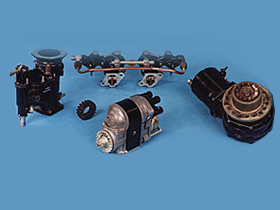 Have a project to discuss or want to know how we can help?
Get in touch for friendly, expert advice.
Send us a message